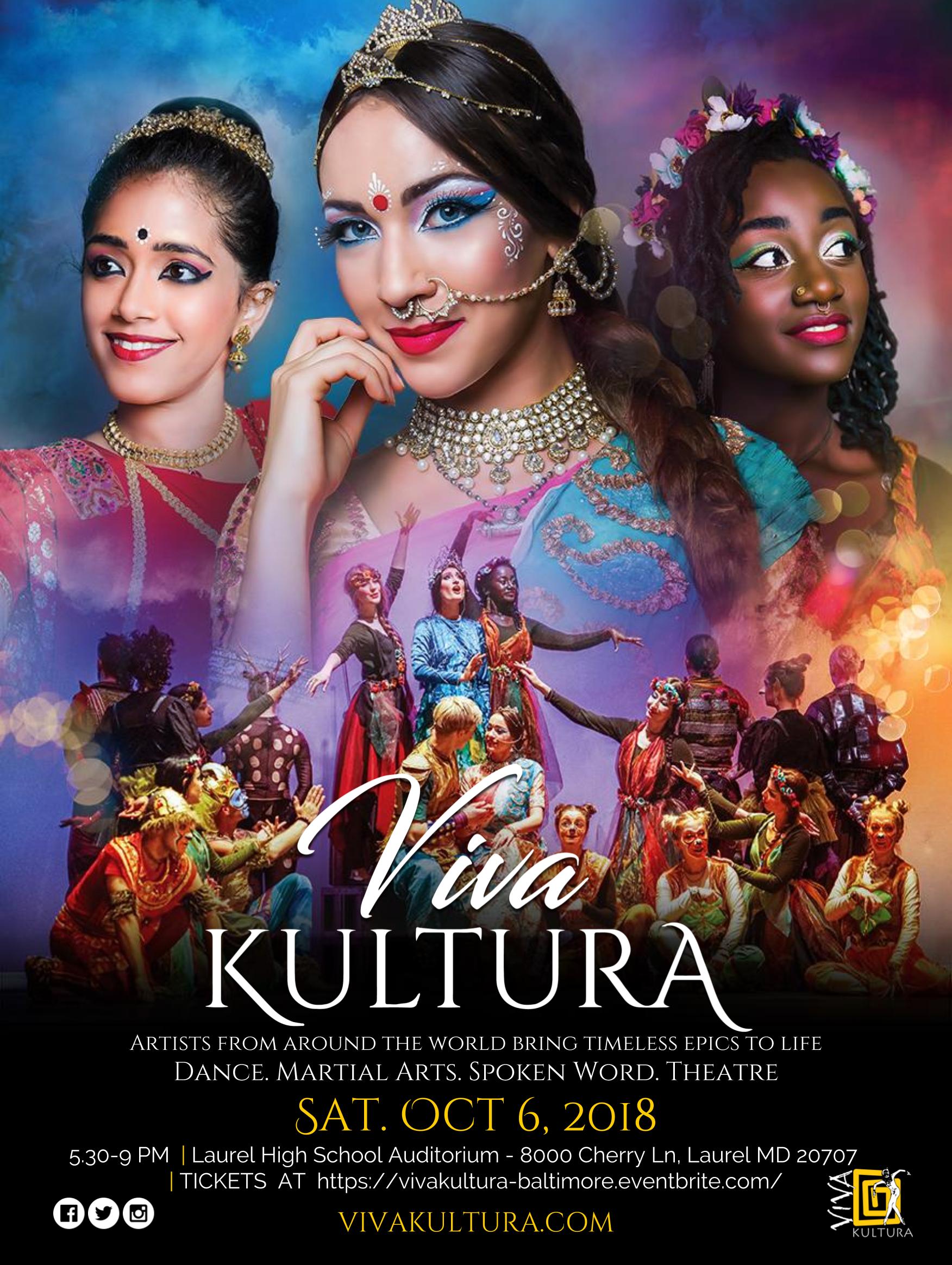 An evening of dance, musical theater, martial arts, live music & spoken word poetry
VIVA KULTURA is an internationally acclaimed performing arts group that aims to probe the most universal and intimate of human emotions—love, joy, belonging—as they are expressed in cultures from around the world. Artists from 15 different countries display their multifaceted identities through an array of art forms such as ballet, classical Indian dance, hip-hop, jazz, folk music, and poetry. Their performances are visually stunning.
Viva Kultura draws from the ancient traditions and text of the world to inspire audiences to tap into their own sacred sense of self. Viva Kultura has traveled through Poland, Australia, Brazil, Moldova, and most recently have reached the shores of the New World, and have been enthusiastically received in New York City, Penn State, MIT, Rutgers, and the Rochester Fringe Festival, among others.